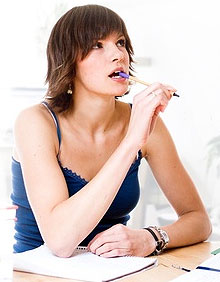 Term and conditions
Placing an order at Custom-Essay-Writing-Service.Org, you fully agree with the following terms and conditions:
Custom-Essay-Writing-Service.Org, as service provider, guarantees:
timely delivery (prior to deadline)
100% plagiarism free essay
adherence to instruction you provide
feedback to your messages within 24 hours
non-disclosure of personal information
Refunds will be issued only if you prove that any of above guarantees is violated.
You, as service receiver, agree that:
essays we deliver are to be used for reference purposes only
you are aware of the amount of money you pay for the service
you provide all information necessary for essay completion (addition instruction provided after the order has been placed may not be taken into account)
you may not resell essays produced by Custom-Essay-Writing-Service.Org to third parties
you are entitled to unlimited number of revisions only
you will not be granted a refund unless essay content is found plagiarized (taken from other source without proper reference)
You may not submit essays/papers/coursework written by our staff writers as your own. We do not assume responsibility for the grade you receive on your essay because our services are to be used for research purposes only. If essay written by our staff does not meet your expectations or does not follow the initial instruction, you are entitled to request unlimited number of revisions. Take into account that refunds cannot be issued once a custom essay has already been delivered to you.
You may request a full refund if:
you were double billed
essay was not delivered prior to deadline
writer could not assigned
essay was found to be plagiarized
Regarding plagiarism issue, you should be aware that some of the plagiarism detection systems may identity certain amount of plagiarism even if there is no plagiarism. The percentage below 10 (ten) can be the result of standard wording and similarity in references. To be eligible to refund because of plagiarism, you have to provide the link to specific sources where the original material is found.
Custom-Essay-Writing-Service.Org is not liable for the late delivery of completed essay caused by technical problems on your side. By clicking "agree" tab, you accept and agree with all of the above terms and conditions.